Mission
Public Counsel is a nonprofit public interest law firm dedicated to advancing civil rights and racial and economic justice, as well as to amplifying the power of our clients through comprehensive legal advocacy. Founded on and strengthened by a pro bono legal service model, our staff and volunteers seek justice through direct legal services, promote healthy and resilient communities through education and outreach, and support community-led efforts to transform unjust systems through litigation and policy advocacy in and beyond Los Angeles.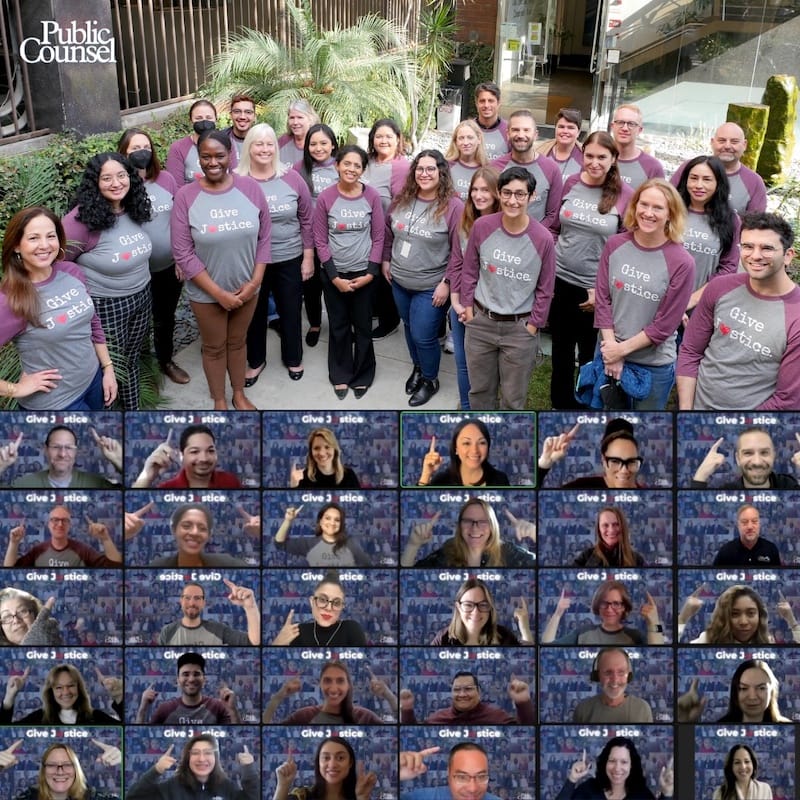 Vision
Public Counsel envisions an equitable society where all people thrive, with systems and laws delivering the promise of justice to all.
Values
Coordinated Advocacy: Our direct legal work informs, complements, and is amplified by our impact litigation, policy advocacy, and community education and outreach efforts.
Mobilization: We proactively recruit and mobilize volunteers from a wide array of professions, organizations, sectors, and communities to join in the fight for equal justice.
Accountability: We are accountable to our clients, centering on their needs, goals, and personal expertise in providing our legal representation and services.
Power Building: We aim to align our legal advocacy with durable grassroots movements to build power, change unjust laws, and achieve lasting results.
Results: We get results through relentless, bold, and creative advocacy and leadership that place our legal services within a broader set of strategies and tactics.
Equity: We advance racial and economic justice by advocating for legal and policy reforms and by providing clients with lower-incomes and in communities of color with access to quality legal representation.
Respect: We respect the unique experiences of everyone with whom we engage. Our work is empathetic, trauma-informed, and strengths-based.