Mission & Values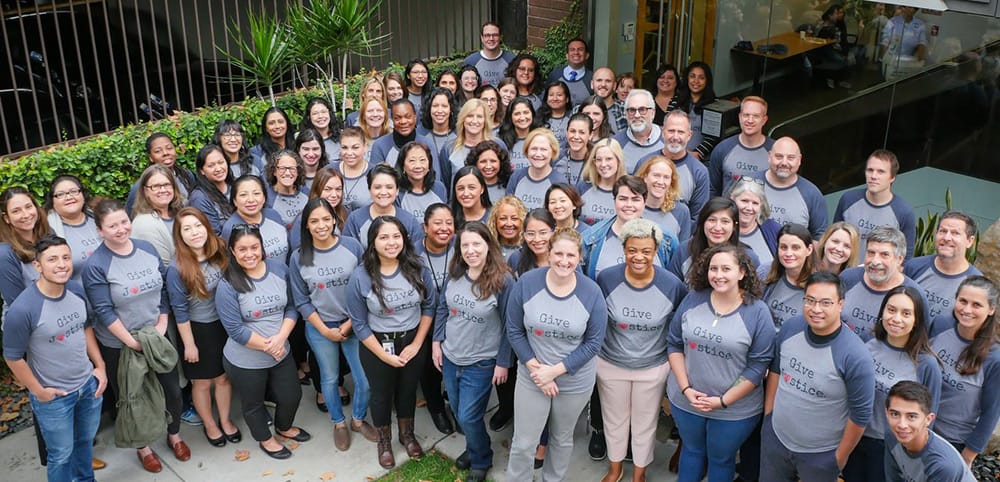 Founded in 1970, Public Counsel is the nation's largest provider of pro bono legal services, utilizing an innovative legal model to promote justice, hope, and opportunity in lower-income and communities of color in Los Angeles and across the nation. Through groundbreaking civil rights litigation, community building, advocacy, and policy change, as well as wide-ranging direct legal services that annually help thousands of people experiencing poverty, Public Counsel has fought to secure equal justice and opportunity for all for more than 50 years.
Our diverse team of attorneys, paralegals, social workers, and organizers works to protect the legal rights of disadvantaged children; represents immigrants, including those who have been the victims of torture, persecution, trafficking, and other crimes; and fosters economic justice by providing individuals and institutions in underserved communities with access to quality legal representation.
Through a pro bono model that leverages the talents and dedication of thousands of attorneys and law students, we cultivate volunteer opportunities for the legal community to give back and create change. In 2021, Public Counsel worked with 3,000 volunteers to provide legal services to nearly 13,000 people and 450 nonprofit organizations. Of the 2,800 people to whom we provided full representation, 90%, achieved legal successes, resulting in $4 million in revenue and savings for our clients. We estimate that our impact litigation resulted in positive outcomes for millions of more people in California and beyond.