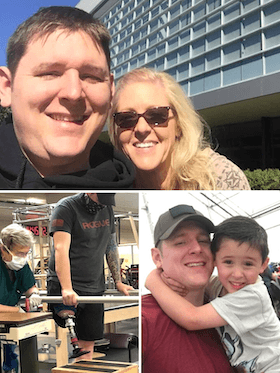 Veterans and their caregivers secured a landmark decision in a class action filed in the Court of Appeals for Veterans Claims. A three-judge panel ruled that veterans and caregivers seeking benefits under the Veterans Affairs (VA) Caregiver Program must be allowed to appeal adverse decisions to the Board of Veterans' Appeals – an option that the VA had previously blocked. The court also certified a class of claimants who had been denied the right to pursue such appeals.
Congress created the Caregiver Program in 2010 to provide benefits to caregivers of seriously injured combat veterans. The program provides healthcare and financial support for family members who provide care, recognizing that their services can be all-consuming full-time work.
Since its inception, however, the program has been riddled with problems. The Veterans Health Administration has applied inconsistent rules and standards across the country, and there have been numerous reports of arbitrary and wrongful reduction or termination of benefits. As of 2019, there had been 400,000 applications for the program, but less than 20,000 veterans were enrolled. Furthermore, the VA's own data shows that nearly 20,000 veterans and caregivers have been revoked from the program since its creation. Compounding these problems, there was no avenue to appeal denial, reduction or termination of caregiver benefits other than the Veterans' Health Administration administrative appeals process. No independent judicial review was available. The decision last week changes that.
"This decision will allow veterans and caregivers to finally voice the inconsistencies and errors they have experienced with the Caregiver Program," said Public Counsel Supervising Staff Attorney Amanda Pertusati. "Veterans and caregivers will no longer feel helpless and hopeless, having to navigate within a framework that insulates inaccuracies without proper due process."
Thousands of veterans and caregivers who are part of the class are now eligible to obtain Board review of their claims. This will require that VA determinations be substantiated and justified, and gives veterans and their caregivers the potential right to recover retroactive benefits. The class consists of veterans and caregivers, who, over a decade, have appealed their caregiver cases to the Veterans Integrated Service Network, were denied, and could not appeal to the Board of Veteran Appeals.
Congratulations to Public Counsel's Center for Veterans' Advancement on this terrific result! We are honored to stand with our co-counsel Paul Hastings LLP to represent these brave veterans and caregivers. We look forward to working with the VA to articulate a set of best practices to preserve appellate rights, and to continuing our work advocating for veterans and caregivers.