Immigrants' Rights Project
Overview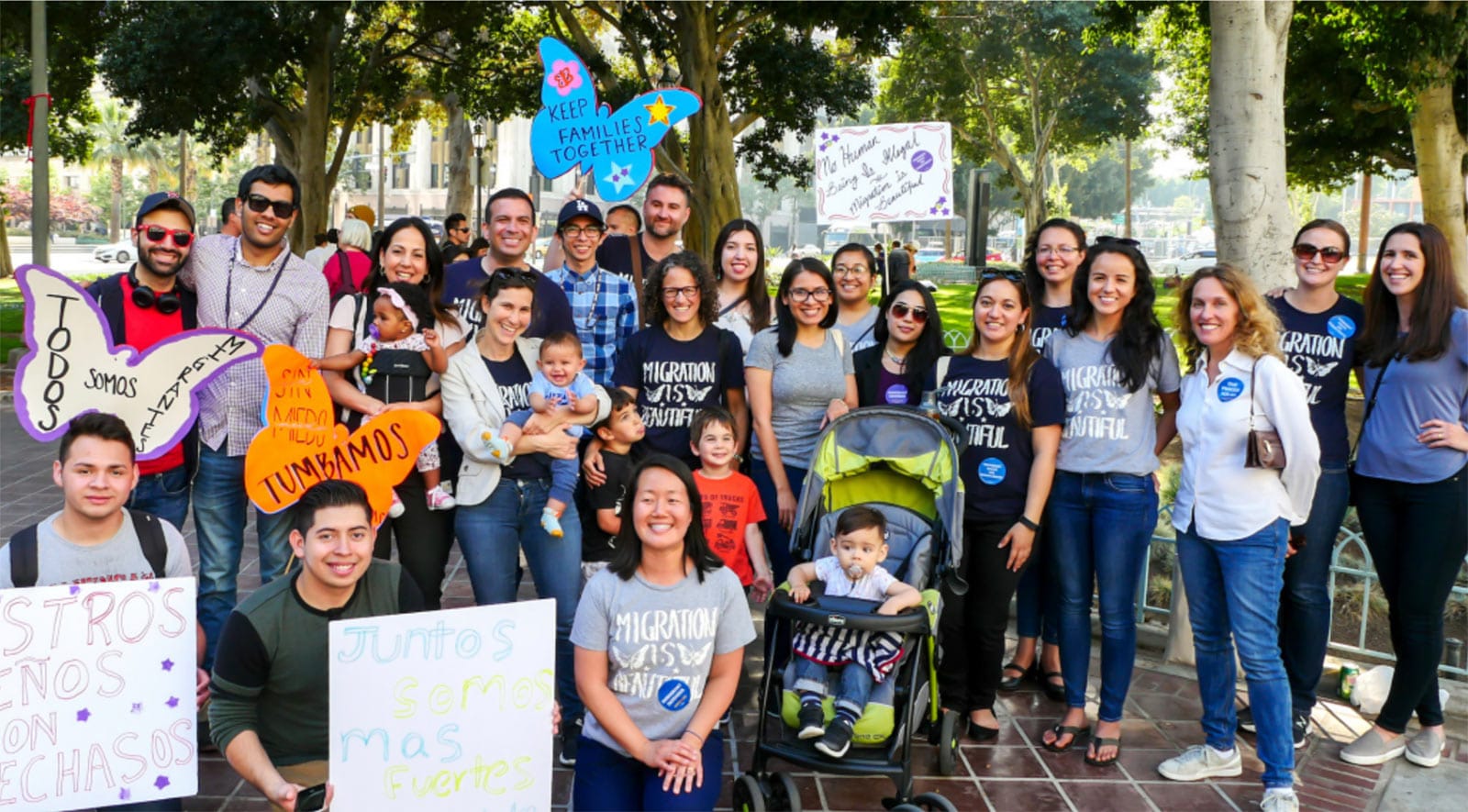 From the beginning of humanity, people have migrated in search of new opportunities, to flee persecution, and to find security and sanctuary. History shows that when immigrants are welcomed into new communities, they contribute to their vibrancy and help them to thrive. Yet, for too long our nation's broken immigration system has blocked immigrants from accessing opportunities and harmed countless people seeking safety and refuge.
Public Counsel's Immigrants' Rights Project envisions a world where all (im)migrants live with dignity, power, and opportunity. We are a team of advocates who collaborate with immigrant clients and communities to fight fearlessly for legal protections and a just immigration system. We practice holistic, trauma-informed advocacy, recognizing that our clients come to us with extraordinary strengths, but also vulnerability due to the violence many have experienced through forced migration and our broken immigration system. By utilizing a multi-disciplinary approach to our work, we help our clients thrive and secure legal status in the United States. We focus on representing immigrants in Southern California who cannot access legal protections without counsel.
WHOM WE SERVE
We primarily serve immigrants in the Los Angeles area who lack access to legal services due to socioeconomic and language barriers. We prioritize serving asylum seekers, immigrants in detention, survivors of violent crime, and unaccompanied children.
Are you looking for help with an immigration issue?