Viola Davis
William O. Douglas Award
Viola Davis is a critically acclaimed, award-winning actress, producer and New York Times best-selling author. Her many accolades include an Academy Award ("Fences"); two Tony Awards (King Hedley II and Fences) and an Emmy ("How To Get Away With Murder").
In 2012, Davis and her husband, Julius Tennon, formed JuVee Productions and are the proud producers of the international box-office success, "The Woman King." The film illustrates the mission of JuVee which is to produce strong, impactful and culturally relevant narratives across all platforms: scripted and non-scripted television, film, documentary, theater and digital immersive content for global audiences.
In April, 2022, Davis' autobiography, "Finding Me," was published. The book was number one on multiple NY Times lists and has consistently remained on the lists over the months since publication. Davis bravely and boldly shares her story—growing up in abject poverty, overcoming extraordinary obstacles with courage and strength.
Davis' commitment to social causes is as fierce as her commitment to her craft. She continues to champion causes for human rights, lending her formidable voice to those who are voiceless, fighting bigotry and racism for the underserved and invisible.
Davis, a graduate of both Rhode Island College and The Julliard School, has received honorary doctorates from each. Davis has been honored by many organizations, all over the world, for the indelible impact she has made.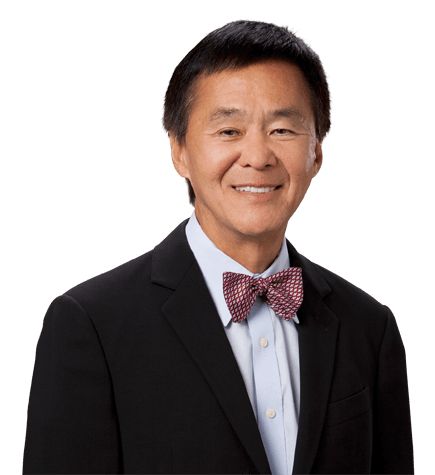 Morgan Chu
Founders Award
Morgan has been described by clients in Chambers USA as "beyond doubt the most gifted trial lawyer in the USA" who "delivers staggering results for clients."
Recently, Morgan secured a $2.3 billion final judgment in VLSI Technology v. Intel. He also argued before the U.S. Supreme Court and won 9-0 in NantKwest v. Peters.
As part of his pro bono work, Morgan won a six-year battle for an inmate on death row, the first reversal upheld by the U.S. Supreme Court of a conviction and death penalty in the 20 years since California had reinstated the death penalty.
Morgan is the former president and chair of the Harvard University Board of Overseers, a governing board of the university. He is on the City of Hope Board of Directors and is the chair of the City of Hope National Medical Center Board.
Wikipedia states, that at age 16, Morgan and six others set the Guinness World Record "for traveling through every New York City Subway station in the shortest time on one fare in 22 hours, 11 ½ minutes," and that Morgan "dropped out of high school and left home" and "never received a high school diploma," but "by age 25 he had five university degrees."
Morgan graduated from UCLA with a B.A. in 1971, M.A. in 1972 and Ph.D. in 1973; an M.S.L from Yale University in 1974; and a J.D., magna cum laude, from Harvard Law School in 1976.
Kirkland & Ellis LLP
Law Firm Pro Bono Award
Kirkland is committed to providing legal services without charge to those who cannot afford counsel, with the goals of improving clients' lives, bettering communities, and deepening their own professional experience. In 2021, Kirkland devoted more than 122,000 hours to pro bono matters including over 15,000 hours dedicated to asylum and immigration matters, over 2,000 hours dedicated to veterans matters, over 7,000 hours dedicated to LGBTQ+ matters and nearly 46,000 hours dedicated to nonprofit clients involved significant legal issues, and all important, sometimes life-altering, to the people and organizations represented.
The firm staffs and supports pro bono work with the same enthusiasm and resources that it devotes to its billable work. Kirkland treats pro bono work equivalently with billable client work in performance reviews and for compensation purposes.
All of Kirkland's attorneys — from summer associates to senior partners — have opportunities to work on a broad variety of projects that appeal to their unique interests, time availability and experience. The firm's award-winning pro bono work includes immigration law, disability rights, civil rights, death penalty cases and criminal appeals, discrimination cases, health and patient rights, veterans' benefits, and the representation and counsel of various nonprofit organizations, among other areas.

Kirkland frequently partners with clients and public interest organizations on pro bono initiatives to maximize the impact of its work.