Public Counsel's 20th annual Run for Justice was a tremendous success this past weekend! Over 400 dedicated supporters laced up their running/walking shoes and helped raise over a hundred thousand dollars for our life-saving work.
We want to thank our participants, sponsors, and donors! Your participation, individual fundraising, and enthusiasm were crucial to making this event fun, healthy and meaningful. We couldn't do this work without our incredible community of supporters!
If you didn't have the opportunity to donate, there's still a chance to join in the fun. Please check out our event fundraising page to make a donation here. Every dollar makes a difference and allows us to continue to fight for justice on behalf of thousands of clients!
As an official charity of the L.A. Marathon and LA Big 5k, the signature orange t-shirts of Public Counsel's Run for Justice participants have brightened the streets of Los Angeles for two decades, as teams comprised of SoCal's top law firms, major corporations, and invaluable community members have gathered to support our mission. Thank you again to everyone who continues to help make this event a success every year – we are incredibly grateful to our 5K, half-marathon, and marathon runners and all of you who support them.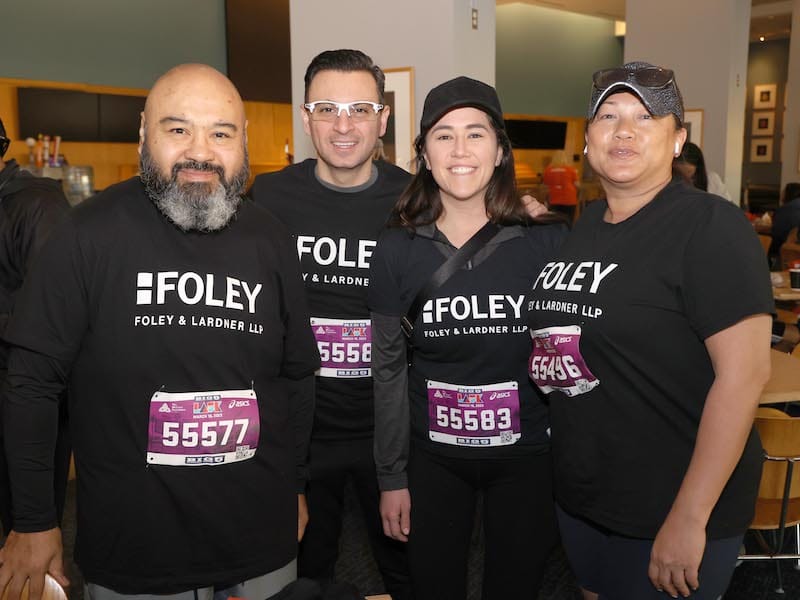 A Huge Thank You to Our 2023 Sponsors!