Public Counsel's 2023 Policy Agenda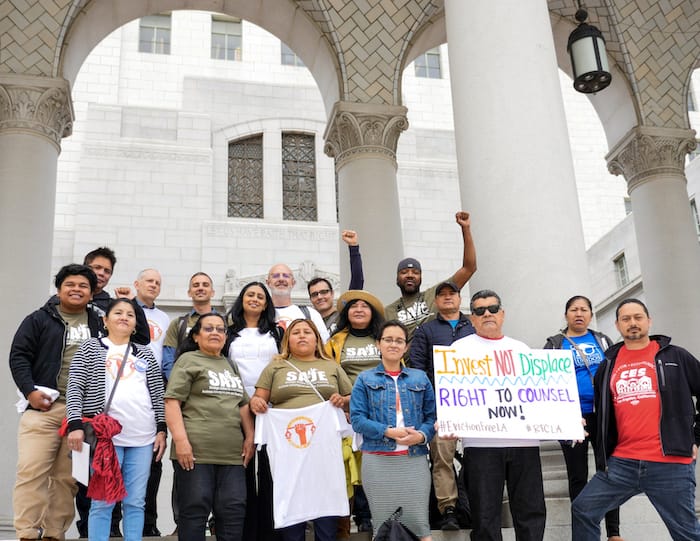 Many of the harms experienced by our clients stem from deep-rooted structural injustice. In addition to providing direct services to individual clients, we work to change the systems that produce these harms. In deep collaboration with the communities most impacted by systemic oppression, we transform laws, policies, procedures, investments, narratives, and power structures to advance racial, gender, and economic justice, and to promote equity and opportunity.
As part of our comprehensive systems change strategy, Public Counsel advances a policy agenda that is uniquely informed and strategically sound, based on internal subject-matter expertise, our client relationships, and community lawyering. We intentionally engage at multiple scales—advancing policy agendas at the city, county, state, and federal governments—while drawing from a wide range of advocacy tactics and strategies. We deliberately integrate community leadership development into our advocacy, and we practice creativity, humility, accountability, trauma-informed advocacy, and collaboration to reimagine and construct a legal system that works for our clients and the communities we serve.
Below is an overview of our 2023 legislative priorities.
Click the tabs below for our 2023 legislative priorities. We will update this page throughout the session.