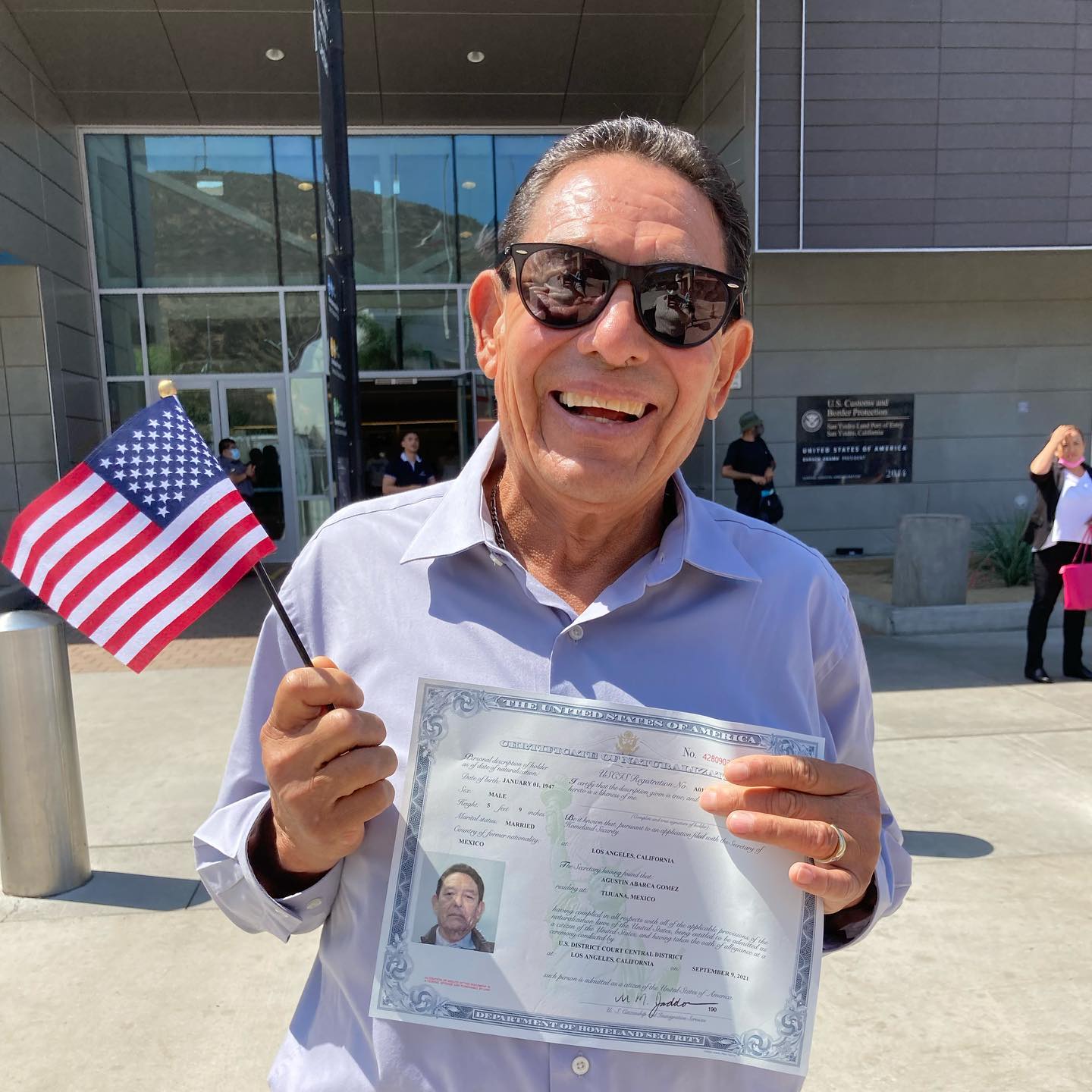 We are thrilled to share that today, Agustin Abarca, a deported U.S. veteran, was finally sworn in as a U.S. citizen, more than 30 years since he was first deported!
Agustin, who served honorably in the U.S. Armed Forces during the Vietnam War, grew up in the Oxnard/Ventura area. He is extremely close with his family, including his wife, four sons, and many grandchildren — all U.S. citizens. In 1990, he was deported based on a 1986 conviction for which he later served three years in prison. Under immigration law, the conviction does not bar him from naturalization, and in 2019, Public Counsel's Immigrants' Rights Projected supported Agustin in filing for his application.
More than two years later, Agustin finally had his naturalization interview at San Ysidro Port of Entry early this morning. At 11:30 am, he was finally granted the citizenship he is entitled to.
We are honored to have represented Agustin and so happy for him to finally be reunited with his family after all these years. Congratulations to Agustin and his family! Our deep gratitude to our partners at Unified U.S. Deported Veterans-Resource Center "Playas Barracks".