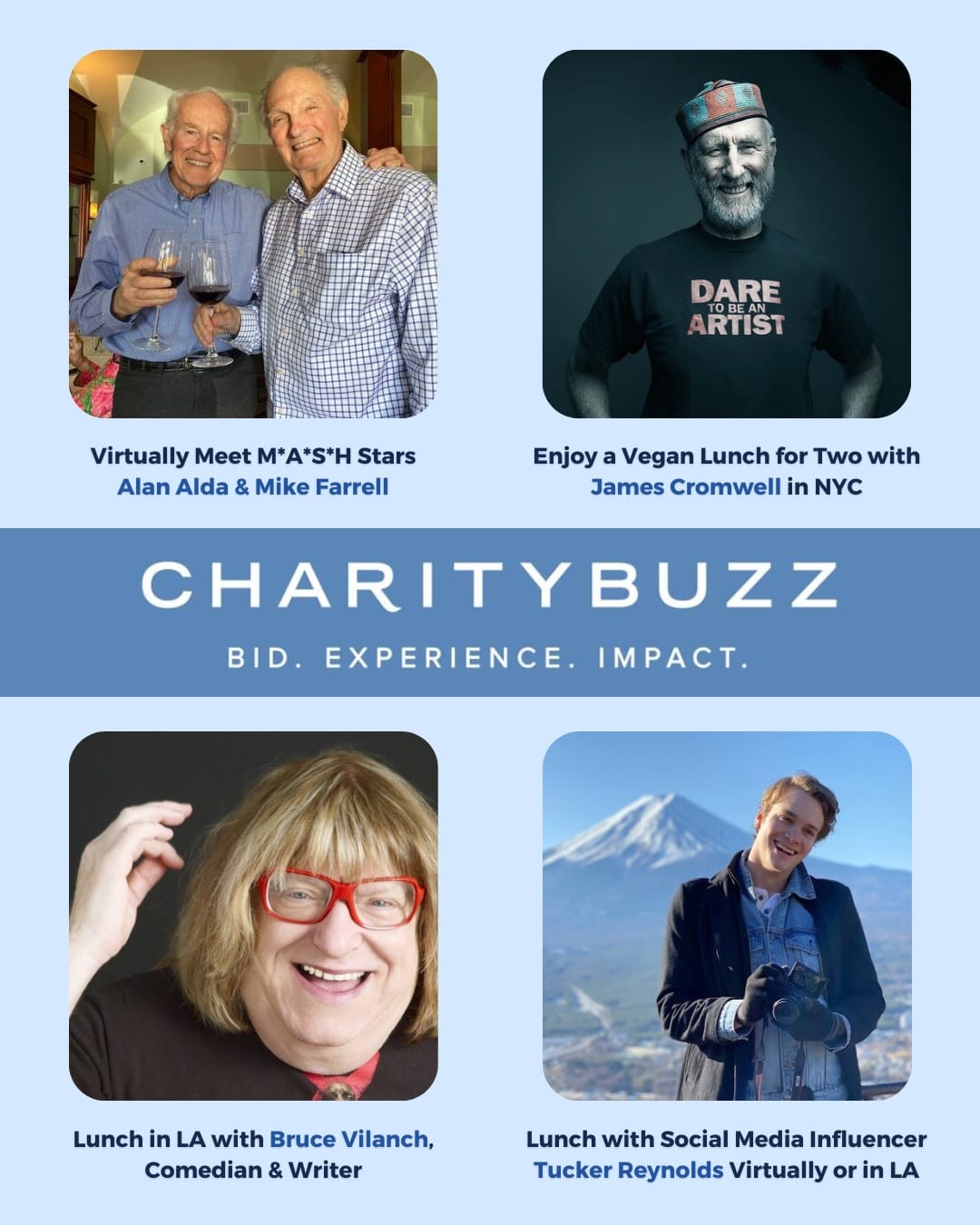 Summer is in full swing and in addition to the scorching weather Public Counsel has some sizzling hot items to offer you. We are thrilled to share that we are partnering with Charitybuzz, one of the premier online auction sites that collaborates with non-profits to amplify digital fundraising efforts. ​​Get ready to bid on extraordinary opportunities while supporting Public Counsel's life-saving work to advance justice, hope, and opportunity!
Imagine having lunch with a celebrity, gaining valuable insights into the world of social media while dining with a TikTok influencer, or hearing unique behind-the-scenes M*A*S*H stories while hanging out on Zoom with Hawkeye and BJ! These are just a few of the incredible experiences waiting for you.
Our online auction platform provides a unique and exciting way for you to support Public Counsel while bidding on these once-in-a-lifetime opportunities. The auction is live right now, and the current items will close on July 27th.
Click here to browse our selection of unique experiences and start placing your bids.