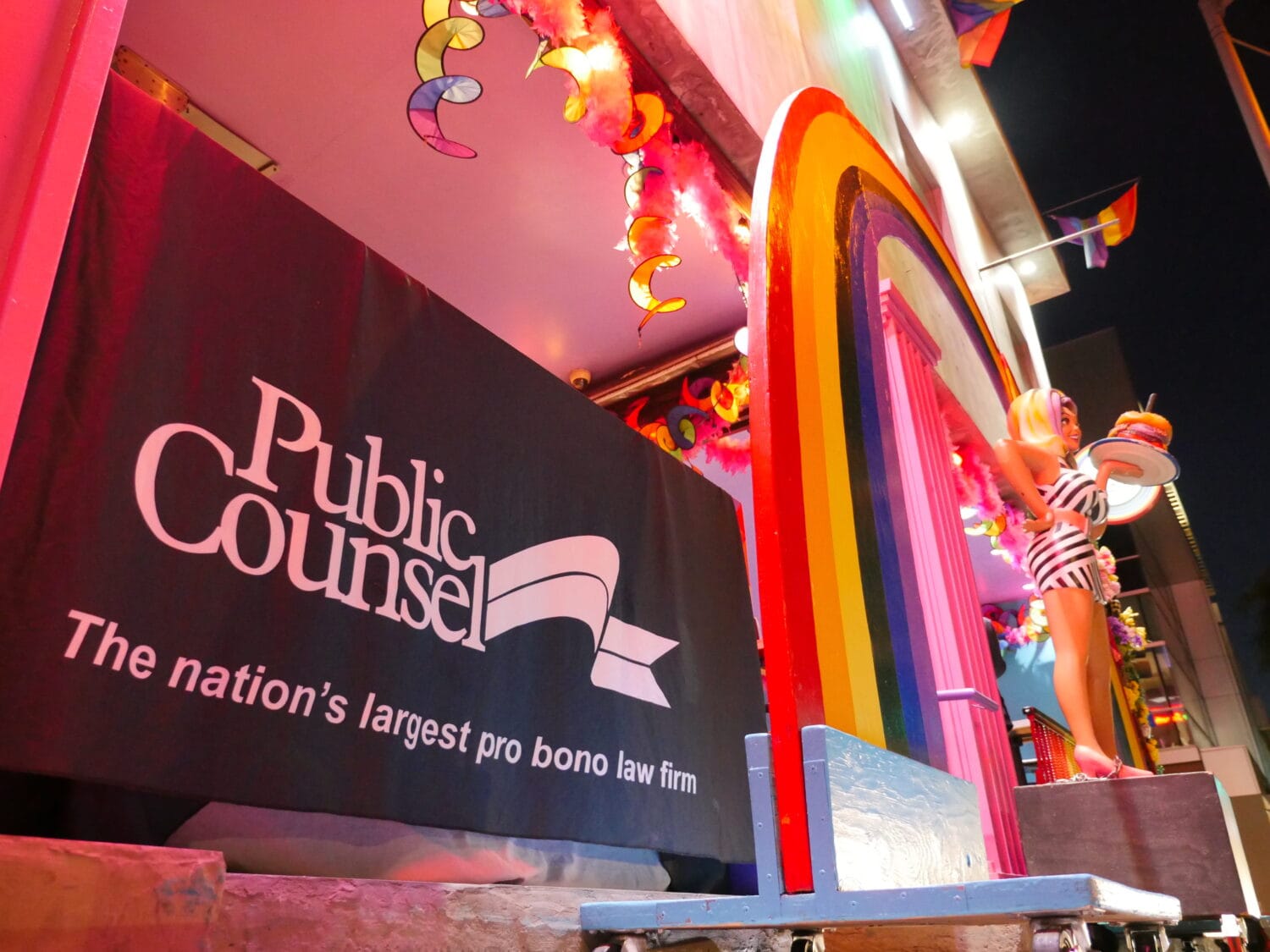 Public Counsel's Leadership Council hosted a fantastic fundraiser last night at Hamburger Mary's in West Hollywood. Attendees had a blast playing Legendary Bingo while raising funds to support Public Counsel's life-saving work.  We were overwhelmed by the incredible turnout, with over 130 people joining us, and the night was a tremendous success. Through ticket sales, generous sponsors, and an exciting live auction, we raised over $13,000 to support Public Counsel.
Congratulation to Public Counsel's Leadership Council on a terrific event! This was the Leadership Council's fourth annual Legendary Bingo fundraiser, but the first one held since our 2020 event was unfortunately canceled due to the pandemic. We are grateful to everyone who attended, contributed, and helped us reach our fundraising goal.
Public Counsel's Leadership Council is comprised of associates, junior partners, and other emerging leaders from major law firms and in-house corporate legal departments. Its members are passionate about advancing equal justice for all, and work to support Public Counsel's mission through fundraising events, volunteerism, and pro bono efforts!
If you didn't get a chance to contribute, there's still time to give! Make your donation here.